The Student Ministry of FBC Hennessey labors and strives to direct students to Jesus, disciple them to follow Jesus, and deploy them to help accomplish the mission of God in this world of reaching the lost with the hope of Jesus. These years are so important to the development of students, and we want to speak gospel truth into them during these critical years. We want students to see that God is calling them into his purposes NOW, not later. Our dream is to see young people, transformed by grace, taking serious the call of God on their lives.
Midweek starts with dinner at 6 and worship at 6:30 in the youth room. You can expect games, worship, and Biblical preaching if you come to a Midweek session. The aim of Midweek is to share the gospel with students as well as to show them in the Bible what a life changed by the gospel looks like.
Sunday School starts at 9:45 in the youth room. This is hands-on, Scriptural teaching aimed at helping students understand the storyline of Scripture as well as how to study the Bible for themselves.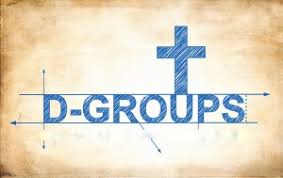 D-Groups are something new we are starting in 2018. They will take place on Sunday nights at 6:30 at the McElhaney House (203 E. Oklahoma).The goal of these groups is that, through them, students would be motivated to read God's Word on their own, be bold in their faith, and develop good spiritual habits in their personal lives. Their "D-groups" will be a time to share what God has been doing throughout the week.