Staff:
Pastor : Shane Bennett
Youth Minister : Drew McElhaney
Worship Leader :
Drew McElhaney
Children's Minister : Taylor Streck
Church Secretary : Jamie Goff
Worship Hours:
Wednesday Activities:
KIDS Ministry – 6:30-7:30pm
How you can become a member of our church.
Praying and asking Jesus Christ to forgive your sins, come into your life, and be your personal Lord and Savior, making a public profession of your faith in Jesus and being baptized according to the beliefs of the church.
The transferring of your church membership from another Southern Baptist Church by promise of letter and your testimony of your personal faith in Jesus as Savior and Lord of your life.
Giving statement of your faith and prior conversion experience and Baptism in a Southern Baptist Church where no letter of membership is obtainable.
Giving statement of your conversion experience and visiting with the pastor or deacons concerning essential doctrinal beliefs if you are coming from another denomination and submit to scriptural baptism if necessary.
Office Hours:
Monday-Thursday 8:30am – 4:30pm
Church Location & Address:
122 S Cherokee St Hennessey, OK 73742 (map)
Telephone:
Email: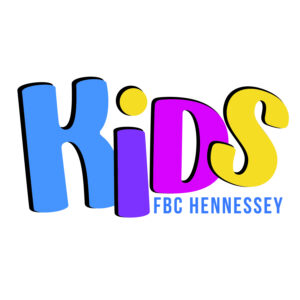 Children
The children's ministry at FBC Hennessey is for children Pre-K to 6th grade. Our goal is to lead children to Jesus by teaching them the truth of God's word and showing them Christ's love for us. We do this through interactive Sunday School classes, fun Midweek groups, Children's Church, Vacation Bible School, summer camps and other activities. We strive to serve your family and help you seek Jesus!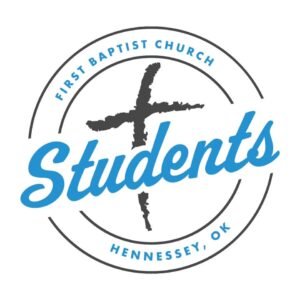 Youth
FBC Hennessey has an awesome youth group to get involved in. On Wednesdays at 6:30 we have a Midweek worship service specifically geared toward teenagers. On Sundays at 9:45 we have Sunday School where students can get plugged into a small group and be challenged to grow in their faith.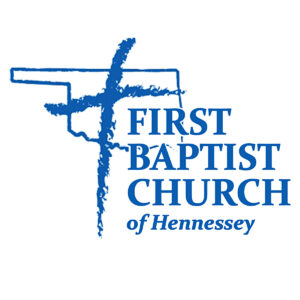 Adults
At FBC Hennessey we occasionally have men's and women's events, but the primary way for you connect to the church is through small group Bible study. We have Sunday School classes for all age ranges of adults. Some are men only or women only or coed. We also have an all-adult group that meets on Wednesday night called the Midweek Gathering. We pray you will find a group to connect with soon!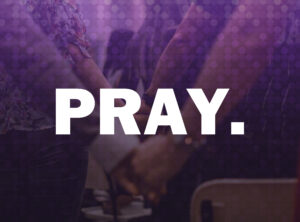 As a church, we strive to lift one another up in prayer. We do this through sharing prayer requests each Sunday and Wednesday. We also have a prayer chain for urgent needs that may arise. If you have a need for prayer, please let us know and we would happy to intercede for you. Click here to submit a prayer request.
The Holy Spirit empowers God's people to serve His church and His kingdom. We believe each member of the body of Christ should be serving the Lord in some way. In addition to teaching and leadership roles there are many other ways you can get involved. Click here to let us know the ways that you are interested in serving in the church.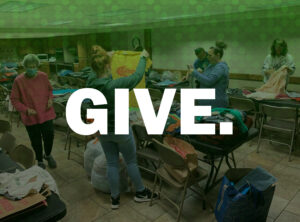 God calls his people to give of their resources to serve the church and their community. This means both financial resources and other items to use in ministry, like furniture or clothes. You can click here to make an online financial contribution. You can also contact us to give a special offering or if you have something to donate.

Falls Creek 2023
Falls Creek is our main summer camp for teenagers (7th-12th grade). It is an awesome week filled with Bible teaching, awesome activities, and fun with friends. We hope your teenager can join us this summer! Click the provided links for more information or click the Registration button to register campers.
Dates: July 17-22
Location: Davis, Oklahoma
Cost: $110
MANDATORY PARENT/CAMPER MEETING
Both meetings will be in FBC Activity Center
Below is the one paper form we require. We require all students to have a current-year Release Form in order to attend any overnight event. You can print off the form, or pick up a copy at the office, and turn it in to the church office at any time before camp.
We do not currently support online payment. Checks or Cash can be brought to the church office during office hours (Mon-Thurs 8-4:30) or mailed to the church (122 S. Cherokee). Please make checks out to "First Baptist Hennessey."